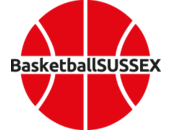 If a child is in urgent danger, call the Police on 999 or the NSPCC on 0808 800 5000

If you are 18 or under and need confidential advice or support, please contact Childline on 0800 1111
Report a matter directly to Basketball England... www.basketballengland.co.uk/safeguarding/report-it

Local Safeguarding Children Board's (LSCB):
Or find your local Council contact... Post Code search
---
BasketballSUSSEX
We take our welfare and safeguarding responsibilities very seriously and have established procedures in place should anything be reported to us or matters we need to take action on. We also have a dedicated Welfare Officer on our Management Committee who oversees our day to day safeguarding activities who you can contact directly if you have a safeguarding concern you need to report to BasketballSUSSEX.
Contact the BasketballSUSSEX Welfare Officer by email... safeguarding@basketballsussex.co.uk
Basketball England Safeguarding Policy, as adopted by BasketballSUSSEX... download here (.pdf)
All member clubs of BasketballSUSSEX are required to provide us with the contact details of their Club Welfare Officer and a signed copy of the Basketball England Duty of Care form, as adopted by BasketballSUSSEX... download here (.docx)
Safeguarding / First Aid courses for BasketballSUSSEX members
We now provide access to free online courses to ensure those registering with Basketball England meet minimum licencing requirements.
Members eligible include:
Coaches
Bench Personnel
Team Managers
Club Welfare Officers
Referees
Table Officials
other club volunteers (upon request).
There is no cost to BasketballSUSSEX members, although we reserve the right to limit the number of courses a club can complete for free; with additional courses charged at £5 per person.
Club Welfare Officers may request access to the course by emailing: safeguarding@basketballsussex.co.uk
Please provide:
BasketballSUSSEX team they represent
Candidates full name
Candidates email address
Candidates role (ie Coach)
Confirmation of parent/guardian permission if candidate under 18 (must be 16+).
Referees & Table Officials not associated with a club will need to provide suitable evidence of their BasketballSUSSEX membership when applying.

---
Other online information:
---
Page last updated: 01/09/2020