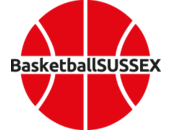 Everyone who plays, coaches, officiates, or helps manage a team at a game (bench personnel) in any BasketballSUSSEX league or competition must be a member of Basketball England and hold a valid registration and licence for the current season. Registration runs from 1 September to 31 August the following year. Registration & Licence fees are payable to Basketball England; league entry, Surety Fee (Goodwill Deposits), and other administration fees are paid to BasketballSUSSEX and are invoiced to clubs separately.
Basketball England membership information... www.basketballengland.co.uk/membership
Click here to directly login to the membership system. Please note, it is for individuals to register with Basketball England and for Club Administrators to manage their members/teams within the system - this includes clubs paying member registration fees (to Basketball England).
Need help, please email Basketball England... support@basketballengland.co.uk
For information regarding your Basketball England insurance, please visit... www.basketballengland.co.uk/membership-hub/insurance
---
Fees & Payments
The Basketball England membership system takes fees and payments for:
Membership is free.
Player license @ £15 senior / £8.50 junior.
Club registration fee @ £60 senior / £45 junior.
Licence fee as a Coach, Player, Referee, Table Official, or Bench Personnel @ variable rates dependent on the role and league (BBL/WBBL, National League, BUCS, or local league)...
Local league player role is included in the registration fee, with a Coach, Official, or Bench Personnel licence paid as part of the Basketball England membership process.
BasketballSUSSEX will invoice clubs for any applicable fees or payments covering:
League entry fees.
Surety Fees (Goodwill Deposits).
Fines.
Coach or Player transfer fee.
Game forfeit.
NBL Coach or Player competing in BasketballSUSSEX competitions.
Appeal fees.
...these are detailed in our Handbook.
---
Frequently Asked Questions
Q If I'm a Basketball England member, am I automatically a member of BasketballSUSSEX?
A No, membership of BasketballSUSSEX is covered in our Constitution. For example, a member of a club entering teams into our competitions would be classed as a BasketballSUSSEX member, as would a Referee or Table Official officiating any BasketballSUSSEX competition game. Please also remember that being a member of BasketballSUSSEX means you agree to adhere to our regulations, policies and procedures as documented in our Handbook. These are in addition to any Basketball England condition of membership; for example, their Code of Ethics & Conduct.
Q I have a BasketballSUSSEX local league registration question, who can I contact?
A If you have any questions regarding BasketballSUSSEX processes, please contact our Registrations Officer by email... registrations@basketballsussex.co.uk
Q How do I register a National League player or coach to play in BasketballSUSSEX competitions?
A We are awaiting details of how to do this and will advise clubs in due course. Please note there will be a BasketballSUSSEX "NBL member" administration fee charged to clubs (£3 junior / £5 senior), clubs will be invoiced later in the year with payment due to BasketballSUSSEX. This charge has been introduced because of the way Basketball England are now reconciling our membership rebate (Development Grants paid to Regions).
Q Do I need to assign players to a team when the club has multiple teams and what is the process?
A Clubs with multiple teams in the league need to assign players to a team within the Basketball England membership system.
Q How can I find my club insurance certificate?
A You can download a certificate document from the Basketball England insurance brokers website... www.basketballenglandinsurance.co.uk/clubs

Q Do Referees and Table Officials have to be registered to officiate a game?
A Yes, all match officials must be registered with Basketball England before officiating any game. To register as a local league official you individually register with Basketball England and allocate yourself to the BasketballSUSSEX "club", using club code CA5060.
Q Do Coaches or Officials need to have a safeguarding qualification, First Aid, or DBS?
A Please refer to the Basketball England licence eligibility information... www.basketballengland.co.uk/media/14615/safeguarding-requirements-2021-22.pdf
Q Where can I find my club CA code?
A This is available from Basketball England as a PDF download, or contact Basketball England for further information.
Q We're a new club, what do we do?
A Contact Basketball England to request a new CA code and guidance on registering as a new club. Please be aware that new clubs are not automatically guaranteed entry into BasketballSUSSEX competitions as membership is subject to Management Committee approval.
---
Page last updated: 22/09/2021