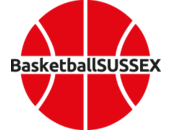 The BasketballSUSSEX website and material relating to information, products and services (or to third party information, products and services) is provided 'as is', without any representation or endorsement made and without warranty of any kind whether express or implied, including but not limited to the implied warranties of satisfactory quality, fitness for a particular purpose, non-infringement, compatibility, security and accuracy. We do not warrant that the functions contained in the material contained on this website will be uninterrupted or error free, that defects will be corrected, or that this site or server that makes it available are free of viruses or represent the full functionality, accuracy, reliability of the materials.
In no event will we be liable for any loss or damage including, without limitation, indirect or consequential loss or damage, or any loss or damages whatsoever arising from use or loss of use of data or profits arising out of or in connection with the use of the BasketballSUSSEX website or associated online systems and services as used from time to time by BasketballSUSSEX.
If any of these Terms and Conditions should be determined to be illegal, invalid, or otherwise unenforceable by reason of the laws of any state or country in which these Terms and Conditions is are intended to be effective, then to the extent and within the jurisdiction which that Term or Condition is illegal, invalid or unenforceable, it shall be severed a and deleted from this clause and the remaining terms and conditions shall survive, remain in full force and effect and continue to be binding and enforceable. These Terms and Conditions s shall be governed by and construed in accordance with the laws of England and Wales. Any dispute arising under these Terms and Conditions shall be subject to the exclusive jurisdiction of the courts of England and Wales.
Responsibilities of the Management Committee & Volunteers (staff):
The Management Committee and staff of BasketballSUSSEX are responsible for the processing of data in accordance with the regulations and for upholding the principles outlined in this policy for the processing and maintenance of data regarding its members. All "staff" are expected to observe data protection good practice at all times and to ensure that the personal data they make available for processing is kept accurate, up to date and secure.
Any questions regarding our Privacy & Data Protection Policy should be emailed to... admin@basketballsussex.co.uk
Privacy
BasketballSUSSEX is a privacy conscious organisation and committed to our members right to privacy. The BasketballSUSSEX website is provided by the League Republic online system and maintained by the Management Committee for your personal use and viewing. Access and use by users of this website constitutes acceptance of these terms and conditions that take effect from the first date of use. The BasketballSUSSEX Management Committee reserves the right to change the information on our website, and these privacy & data protection terms and conditions, at any time and without notice. Historical versions of our website's information, policies, and procedures, may be stored in the Documents section of our website for future reference if required. Where required by law, we will seek your consent to changes in the way we use your personal information.
If these Terms and Conditions are not accepted in full, you do not have permission to access the contents of this website and therefore should cease using this website immediately.
Data Protection Policy
BasketballSUSSEX is committed to complying with data protection law and to respecting the privacy rights of individuals. This Data Protection Policy sets out our approach to data protection law and the principles that we will apply to our processing of personal data. The aim of this Policy is to ensure that we process personal data in accordance with the law and with the utmost care and respect and applies to our Management Committee, co-opted members, and anyone who volunteers their services to the organisation.

Principles of the General Data Protection Regulations (GDPR) - Article 5:

(a) processed lawfully, fairly and in a transparent manner in relation to individuals ('lawfulness, fairness and transparency');
(b) collected for specified, explicit and legitimate purposes and not further processed in a manner that is incompatible with those purposes; further processing for archiving purposes in the public interest, scientific or historical research purposes or statistical purposes shall not be considered to be incompatible with the initial purposes ('purpose limitation');
(c) adequate, relevant and limited to what is necessary in relation to the purposes for which they are processed ('data minimisation');
(d) accurate and, where necessary, kept up to date; every reasonable step must be taken to ensure that personal data that are inaccurate, having regard to the purposes for which they are processed, are erased or rectified without delay ('accuracy');
(e) kept in a form which permits identification of data subjects for no longer than is necessary for the purposes for which the personal data are processed; personal data may be stored for longer periods insofar as the personal data will be processed solely for archiving purposes in the public interest, scientific or historical research purposes or statistical purposes subject to implementation of the appropriate technical and organisational measures required by the GDPR in order to safeguard the rights and freedoms of individuals ('storage limitation');
(f) processed in a manner that ensures appropriate security of the personal data, including protection against unauthorised or unlawful processing and against accidental loss, destruction or damage, using appropriate technical or organisational measures ('integrity and confidentiality').
Processing of Data/Privacy Notices

We are committed to respecting your privacy. Our privacy notice explains how we may use personal information we collect before, during and after your membership with us. The notice explains how we comply with the law on data protection, what your rights are and for the purposes of data protection we will be the controller of any of your personal information.
The notice applies to you if you are either:
an individual player/participant in BasketballSUSSEX competitions or a club who has registered his/her interest in participating in the sport competitively and/or whose details we have collected from one of our member clubs, schools, colleges, universities or other third-party referral;
a coach, technical official or Referee / Table Official who has registered for membership and/or to find out more about the training courses and accreditation services we offer; or
a fan, participant or supporter of BasketballSUSSEX who has contacted us to purchase any of our online services and/or signed up to receive updates about upcoming events, offers and ways to get involved further with BasketballSUSSEX.
Intellectual Property

The names, images, pictures and logos identifying BasketballSUSSEX, are the proprietary marks of BasketballSUSSEX. Copying our logos and/or any other third party logos accessed via this website is not permitted without prior approval from the relevant copyright owner. Requests for permission to use our logo should be emailed to admin@basketballsussex.co.uk. Please include your contact details, name, address, telephone number and email, and provide a description of how and why you wish to use our logo.
Hyperlinking to our BasketballSUSSEX website
You do not have to ask permission to link directly to pages hosted on our website.
Virus Protection Awareness
We make every effort to check and test material at all stages of production. It is always wise for you to run an anti-virus program on all material downloaded from the Internet. We cannot accept any responsibility for any loss, disruption or damage to your data or your computer system which may occur whilst using material derived from this website.
Data Security
All staff members are responsible for ensuring that any personal data that they possess regarding any other individual is kept securely and is not disclosed to any unauthorised third party unless prior permission from the data subject has been sought after or it is highlighted and adopted in this BasketballSUSSEX privacy notice.
Data Breach

Any breach of this policy will be treated seriously and may also constitute a breach of the General Data Protection Regulations (GDPR). Any suspected breach of this policy or data breach will be dealt with by BasketballSUSSEX Communications Officer, Chair, or a nominated lead investigator. BasketballSUSSEX may take action against any member who has breached the BasketballSUSSEX Data Protection policy in accordance with BasketballSUSSEX and/or Basketball England's Disciplinary Procedures.
Procedures to be follow if a suspected data breach is found:
1. Incident received/reported.
2. The appointed lead investigator, Data Protection Officer (DPO), will firstly determine if the breach is still occurring. If so, the appropriate steps will be taken immediately to minimise the effect of the breach.
3. An investigation will be undertaken by the DPO or appointed lead investigator immediately and wherever possible within 72 hours of the breach being discovered/reported.
4. The investigation will need to take into account the following:

the type of data involved and its sensitivity.
any protections that currently in place.
what's happened to the data (has it been lost or stolen).
could the data be put to any illegal or inappropriate use.
who the individuals are, number of individuals, potential affects on those data subjects.
are there any wider consequences to the breach.
5. The DPO or appointed lead investigator will determine who needs to be notified of the breach.
any legal/contractual requirements?
whether notification would assist the individual affected – could they act on the information to mitigate risks?
whether notification would help prevent the unauthorised or unlawful use of personal data?
would notification help Basketball England meet its obligations under the seventh data protection principle;
if a large number of people are affected, or there are very serious consequences, whether the Information Commissioner's Office (ICO) should be notified. Not every incident warrants notification and over notification may cause disproportionate enquiries and work.
notification to the individuals whose personal data has been affected by the incident will include a description of how and when the breach occurred, and the data involved. Specific and clear advice will be given on what they can do to protect themselves and include what action has already been taken to mitigate the risks. Individuals will also be provided with a way in which they can contact Basketball England for further information or to ask questions on what has occurred.
6. Once the initial incident is contained, the DPO or appointed lead investigator will carry out a full review of the causes of the breach; the effectiveness of the response(s) and whether any changes to systems, policies and procedures should be undertaken.

To reduce the risk of any data breach occurring, BasketballSUSSEX has taken the following steps to reduce any risk:
BasketballSUSSEX will ensure that its name and address will be on all paperwork as appropriate and will identify the use to which any information requested will be put.
data held will be used responsibly and within the limits described in the regulations.
the type of data collected will be reviewed regularly.
any error will be rectified as soon as possible after BasketballSUSSEX becomes aware of it.
financial records are kept for seven years or as long as is dictated by the law.
all computer-held personal or financial data is held on password protected computers with only the authorised users holding passwords.
any data held in paper form will be kept in securely stored by the member of the Management Committee with responsibility for the data.
any paper records are destroyed when they are no longer required. This done through a confidential shredder.
Individual's Rights
Individuals and organisations on which BasketballSUSSEX holds information have the right to:
the right to be informed.
the right of access.
the right to rectification.
the right to erasure.
the right to restrict processing.t
the right to data portability.
the right to object.
rights in relation to automated decision making and profiling.
More information with regards to each individual right can be found on the ICO website... http://ico.org.uk/for-organisations/guide-to-data-protection/guide-to-the-general-data-protection-regulation-gdpr/individual-rights
Electronic Communication & Contacts
Club contact details will be placed on the BasketballSUSSEX website via our Club Finder page; if you do not wish to have your club contact details displayed, please contact BasketballSUSSEX by emailing admin@basketballsussex.co.uk and so that we can action your request.

To ensure BasketballSUSSEX can operate effectively we require member clubs and officials to provide us with certain contact details. These are detailed on our Contacts page and only stored in a password protected Excel spreadsheet or PDF file. If you no longer wish to have your contact details displayed, please contact BasketballSUSSEX by emailing admin@basketballsussex.co.uk and so that we can action your request.
We will also from time to time send individual members electronic communication via email. If you do not want to receive these communications, please contact BasketballSUSSEX by emailing admin@basketballsussex.co.uk and so that we can action your request.
Transferring of Data
BasketballSUSSEX does not knowingly hold or transfer data outside of the United Kingdom; however, the external online services we use may have their own data storage and processing centres located elsewhere. Please refer to the section below for further information (by service provider).
External online services used by BasketballSUSSEX
Basketball England

Information related to any data or electronic information we use or share with Basketball England can be found on their Data Protection & Privacy website page. This includes the Basketball England membership system used for registrations and licencing.
Heart Internet
Our internet domains (for example basketballsussex.co.uk) is managed by Heart Internet who have their own Privacy Policy.
League Republic | basketballsussex.co.uk
This website, and our league management system, is provided by www.leaguerepublic.com who have their own Privacy Policy and Terms & Condition of use.
Microsoft 365

We use the Microsoft 365 online system for email and other services; for example, our online contact forms.
---
Page last updated: 01/09/2020