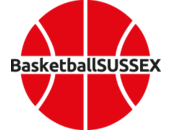 Please complete our online form to enter your team into our junior and senior leagues and competitions...
click here to access the 2021/22 online entry form
Instructions:
One form per team.
You cannot save the form to complete later, so please ensure you have everything you need before beginning the process.
The form only asks for the minimum amount of information we need to process your application.
Submitting your application(s) does not guarantee your entry is accepted by BasketballSUSSEX. Clubs will be emailed to confirm receipt of their application(s), with confirmation of acceptance emailed to clubs once the Management Committee have had an opportunity to review all applications and formulate our league and competition structures for the new season.
The submission of an application confirms your club's agreement to be bound by all BasketballSUSSEX rules & regulations, policies, procedures, and guidance as included in the BasketballSUSSEX Handbook.
If you have any questions relating to competition entry process, please email our League Administrator at admin@basketballsussex.co.uk
Information about Basketball England membership and licensing requirements can be found on our Registrations page.
---
Frequently Asked Questions
All information below must be read in conjunction with the BasketballSUSSEX Handbook.
2021/22 schedule
League entry start - 8 August
League entry deadline - midnight, Sunday 12 September
Fixtures published - late September
League start - early October
League end - date to be confirmed early March (expected to be midnight 1 May 2022)
Entry & Surety Fees, and Fines invoiced to clubs - 1 October
Invoice paid by clubs - 31 October
Finals - dates to be confirmed early March 2021 (expected to be 21/22 May 2022).
Competitions

All leagues and Cup competitions are subject to confirmation by the Management Committee once all entries are received (BSX rule 7.2).
U11/U12/U13/U14/U16/U18 / Men/Masters Men (40+) / Women/Masters Women (35+) leagues and Men & Womens Cup
Unless otherwise stated, all junior leagues are mixed Boys and Girls
Age group(s) will not run if less than 5 teams enter, subject to further consideration by the Management Committee
2 divisions only if more than 10 teams enter an age group, subject to Management Committee consideration
x2 games home & away for all leagues (game every 2-3 weeks)
Junior play-offs is top 4 teams only (1v4 & 2v3).
Entry fees (per team)

£100 Senior team
£50 Junior team
The Management Committee have agreed that 2019/20 returning teams will pay no league entry fees for the 2021/22 season. New teams will still have to pay entry fees. Failure to pay any fee or outstanding fine by the deadline may incur a £20 per team late entry fee (BSX rule 2.2) and/or result in your application not being accepted and your teams expelled from all competitions.
Surety Fees (Goodwill Deposits, BSX rule 3)
Clubs are responsible for ensuring they have paid any outstanding fines or Surety Fees (Goodwill Deposit). Failure to pay may result in your application not being accepted. Any questions relating to this should be sent to the BasketballSUSSEX Treasurer.
Contacts
BasketballSUSSEX member clubs are required to provide the Management Committee with the following contacts:
Club: Chair, Secretary, Treasurer, Welfare Officer
Team: Coach, Team Manager
Officials: Referees, Table Officials
Failure to provide these may deem a club liable for the appropriate administration fine (BSX rule 17.7). We have had to introduce these rules to ensure we adhere to data protection laws (GDPR).

Fixtures (games)
Draft fixtures will be produced for publication as per the above schedule. It is the home teams' responsibility to manage their fixtures using the League Republic service on our website, or their mobile app. Please ensure you familiarise yourself with our rules relating to postponed or forfeit games (BSX rule 8).
Referee & Table Officials
BasketballSUSSEX are reviewing our ability to appoint referees for senior leagues this season, but this is dependent on sufficient referees being available to appoint. Otherwise it is the home teams responsible for the appropriate appointment of Referees and Table Officials for every game (BSX rules 11 & 12).
Game Day procedures

BasketballSUSSEX rules do not require games to be confirmed. Teams are expected to meet fixture commitments as recorded on our League Republic website (BSX rule 8).
Venue and court facilities should be suitable for the game being played, taking into account the safety of the participants at all times (BSX rule 10.1). Court dimensions should ideally meet Basketball England National League standards, with end line run-off space of a suitably safe distance (for players and Referees). BasketballSUSSEX reserves the right to withdraw a venue from our competitions if we determine the facility to be unsafe.
Home teams shall provide a minimum of 2 hours court availability time. This is to provide an actual warm up time of 10 minutes (minimum), half-time of 5 minutes (minimum), and a period of overtime should it be required (BSX rule 10.4). Half time duration to be agreed before the game tips as part of the pre-game conversation between officials and coaches.
Match reports

A new Make a Report online form now allows anyone to formally report game issues, disciplinary incidents, or other matter that they wish to bring to the attention of the BasketballSUSSEX Management Committee. Failure to report an issue may be considered a disciplinary matter against a club or official.
Membership - Registration/Licence
The process for registering coaches, players, bench personnel, Referees and Table Officials is provided by Basketball England using their Membership system. Membership and Licence costs are set by Basketball England with payments made directly to them, not BasketballSUSSEX. Any questions relating to this should be sent to Basketball England and not BasketballSUSSEX.
BasketballSUSSEX specific information is available on our Registrations page.
---
Page last updated: 08/08/2021