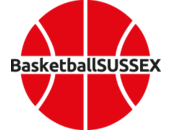 The BasketballSUSSEX Management Committee have agreed to budget an annual "development fund" of £1,000 - the fund aims to repay BasketballSUSSEX members who complete a Basketball England Level 1 or Level 2 Coach, Referee or Table Official's qualification, and then go on to appear on 3 BasketballSUSSEX scoresheets. Terms & Conditions apply.

How to apply?
Email the BasketballSUSSEX Treasurer to express an interest and give details of the course you wish to take, the date, and expected cost.
Our Treasurer will review your request and confirm it meets our Terms & Conditions.
Book your course.
How to claim your refund?
Complete the course and attain your qualification (Basketball England certificate received).
Coach, Referee, or Table 3 BasketballSUSSEX competitive games (keep a copy of the white scoresheet).
Complete our Claim Form and email it to the BasketballSUSSEX Treasurer with copies of your supporting information (course receipt, qualification certificate, scoresheets).
Your refund will be made by online banking within 1 month of receipt.
Where can I find a course to complete?
Technical course details are available on the Basketball England website:
These links contain information about online courses. Area, club, and courses at a venue are currently unavailable and we will update this section once we have more information.
Frequently Asked Questions
Q Is there a minimum age?
A No - although Basketball England may have age requirements for certain Coach or Officiating courses. For anyone under the age of 18, we expect a parent/guardian to administer this procedure on the candidates behalf.
Q Do I have to do a course organised by BasketballSUSSEX?
A No - you can do any course, online or at a venue, organised by any vendor. The course though must result in the achievement of a Level 1 or Level 2 Basketball England qualification.
Q I'm already Level 1 qualified, will the fund pay for me to do my Level 2 qualification?
A Yes - but not within the same BasketballSUSSEX financial year, please refer to our Terms & Conditions.
Q Why aren't Level 3 qualifications included?
A BasketballSUSSEX is a grassroots, local league, organisation with a focus on the development of basketball. This fund is therefore aimed at the development of new and young coaches and officials. Only experienced coaches and officials can complete a Level 3 qualification, which is primarily aimed at NBL (National Basketball League) and above competitions.
Q Can I claim travel or other expenses as part of my request?
A No - we are only able to pay for the cost of the technical course itself, online or at a venue.
Q Once qualified, how do I licence as a Coach, Referee, or Table Official?
A Registration and licencing is part of the Basketball England membership system. Further information about this is available on our Registrations page.
Q What is the Development Fund budget?
A The Management Committee have agreed an annual budget of £1,000.00 with any unspent money rolling over to the next financial year. No further refunds will be agreed once we reach our £1,000 limit during each financial year and we will run this annual fund for as long as it is financially viable to do so.
Q what do I do if I have more questions?
A The fund is administered by the the BasketballSUSSEX Treasurer, please contact them if you have any further questions.
Terms & Conditions
The fund only covers Basketball England Level 1 and Level 2 Coach, Referee, and Table Official qualifications.
A funding request must be approved by the BasketballSUSSEX Treasurer in advance of the course.
We will only refund the cost of the course, no expenses or ancillary costs can be claimed.
We will not pay for a course if the candidate is receiving funding from another organisation (course cost, not expenses).
When claiming the refund the candidate must complete our Claim Form and provide all the necessary supporting information and copies of relevant documents - course receipt (evidence of the cost paid), qualification certificate, 3 BasketballSUSSEX scoresheets (white copy, clearly showing the candidates name as a coach or official).
We aim to be as fair and equitable as we can but must reserve the right to limit the number of courses one candidate or club can claim in one BasketballSUSSEX financial year (1 June to 31 May).
You are providing information only to BasketballSUSSEX; candidate and course information will not be shared with anyone else unless we are legally required to do so.
BasketballSUSSEX reserves the right to withdraw the Development Fund, or amend these Terms & Conditions, at any time and without notice. Should such a situation arise, we will honour all claims for prior approved courses.
In the event of any dispute regarding these Terms & Conditions, or other matter arising during the processing of the fund or a claim, the decision of the BasketballSUSSEX Management Committee shall be final and no further correspondence or discussion will be entered into.
---
Page last updated: 05/08/2020