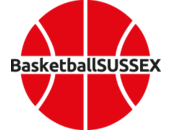 Please email admin@basketballsussex.co.uk or complete our Contact Us form to contact us. You can also directly message or email...
Anyone can make a report to BasketballSUSSEX about any concern or in game incident via our Make a Report procedure. If you wish to make a formal complaint to BasketballSUSSEX, please refer to our Complaints Policy.
News & information can also be found on our social media accounts... Facebook | Instagram | Twitter
Club contacts, website, and social media information is available on our Club Finder page.
Club/Team contacts
BasketballSUSSEX member clubs are required to provide us with club, team, and officials contact details to enable the smooth running of our leagues and competitions. They are available below as password protected (.pdf) files:
Club contacts (2021/22 coming soon)
Team contacts (2021/22 coming soon)
Officials contacts (from the South East Region, coming soon)
Please use the following links (online forms) to advise us of your contact details:
---
Page last updated: 17/08/2021